Christi Stanton
Owner / Director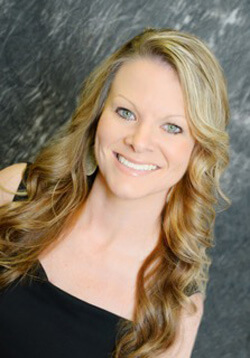 Christi began studying dance at the age of 5 and continues her education on a yearly basis. She began teaching at the ripe age of 19 in her parents' garage. This small studio grew into a state of the art, 10,000 square foot facility in Inman, SC that houses over 400 young dancers and tumblers each operating day, which expanded further in 2008 to include StarKidz After School and Summer Camp program.
Christi has choreographed award-winning routines for numerous dance studios, colleges, and theaters, including a principal role in USC Upstate's Steel Magnolias. Her studio has been voted one of the TOP 50 STUDIOS IN THE NATION by Dance Teacher's Magazine and Dance Spirit Magazine and awarded numerous state and national titles for several years consecutively.
Christi is married to Nathan Stanton and has a daughter, Seren Mason Stanton. Christi would like to thank God, her family, staff, students, parents, and friends for blessing her with an amazing career.
FUN FACT: Christi is an All American Clogger and member of the American Clogging Hall of Fame.
Work at StarMakers!
Are you interested in working at a world-class dancing facility in Spartanburg, SC? Email your resume with a brief cover letter describing yourself and your qualifications to info@starmakers-dance.com.
Kelly Fuqua
Office Manager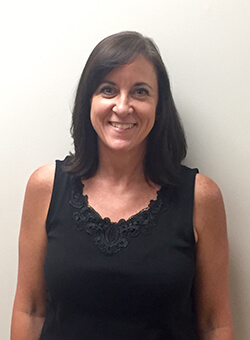 I am a woman blessed beyond measure.  I have been married to Jimmy Fuqua for 28 years and we have two wonderful daughters. Rebekah just celebrated her one year wedding anniversary and also finished her first year of teaching. Rachel danced with SMDC and has gone on to fulfill her dream of going to Mars Hill University and dance with with the Bailey Mountain Cloggers.
I have worked from home for the last 20 years but am thrilled to now be serving as the office manager for Starmakers.
Ashlee Ratigan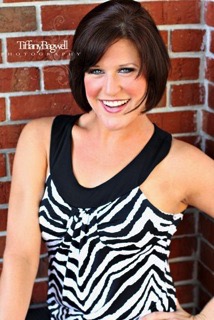 Ashlee has been dancing since she was five, most recently in a role at Walt Disney World.
Mrs. Ashlee Ratigan is a native of Greenville, South Carolina where she began dancing at the age of 5. She graduated in 2007 from Columbia College with a B.F.A in Performance & Choreography and a B.A in Dance Education certified K-12.
Mrs. Ratigan has studied under teachers from the International Ballet Academy, Central Florida Ballet School, Columbia Ballet School, and many other master teachers from New York and Los Angeles. She has also had the opportunity to perform in numerous shows such as the Miss South Carolina Pageant, Florida Citrus Bowl Half Time Show, Star Systems Competition Television Show, and most recently was a dancer/swing for the Walt Disney World Co. in Orlando, Florida where she danced with stars such as Anika Noni Rose at the opening of Princess and the Frog and Michael Phelps in honor of his Olympic Gold Medals. Her choreography has been showcased at the South Carolina Dance Association's Kaleidoscope, The American College Dance Festival, and other venues throughout South Carolina. Mrs. Ratigan was named the South Carolina Dance Association's state Dance Teacher of the Year in 2014. Her students have received scholarships and recognitions from the Paul Taylor's American Modern Dance Company, the Regional and National High School Dance Festivals, and some of the top colleges and universities such as the American Musical and Dramatic Academy in New York City. She currently sits on the board for the South Carolina Dance Association and the South Carolina Alliance for Health, Physical Education, Recreation, and Dance.
She will be completing a Master's Degree in Arts Administration from Winthrop University in December. She is married to Patrick Ratigan and has two wonderful dogs Aubie and Gunner.